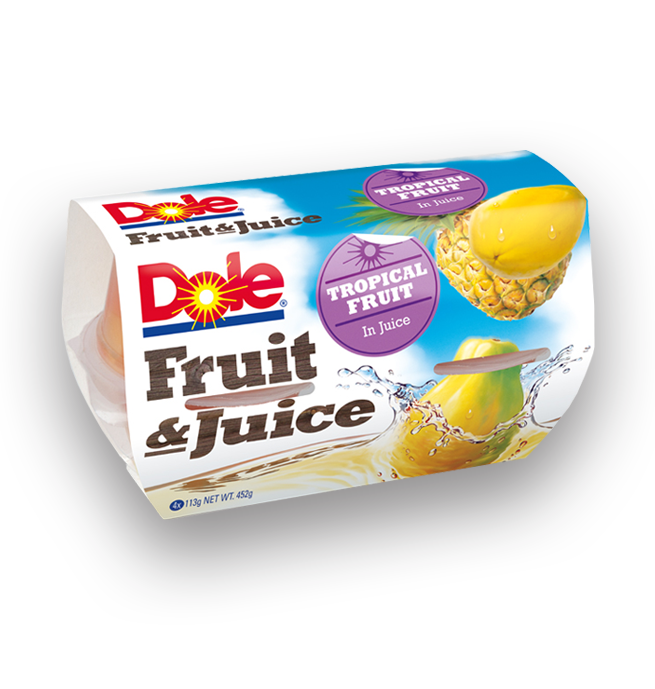 Dole Fruit & Juice - Tropical Fruit
Tropical Fruit in 100% juice brings the freshness of DOLE pineapples and papaya together with 100% juice.
While other cups contain fruit in syrup or with artificial sweeteners, DOLE Tropical Fruit contains real fruit in real fruit juice.
Facts
These refreshing treats have 80 calories, no fat and 45 percent of the recommended daily allowance of Vitamin C.
Each package contains four individually sealed 113g cups with easy-to-open, peel-off lids.
Perfect for a quick snack, Dole Fruit & Juice cups can be enjoyed at home, in the office or on-the-go.
Look for all eight delicious varieties of DOLE Fruit Bowls in 100% juice in the canned fruit aisle.