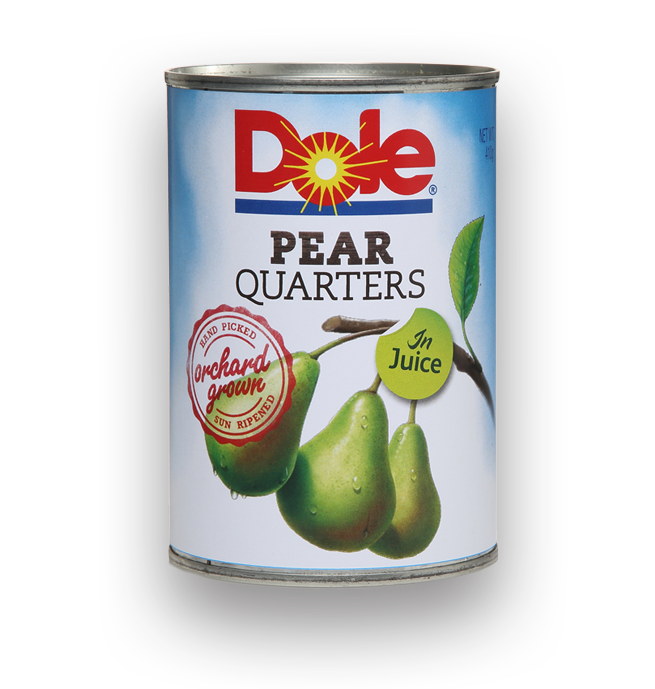 Dole Pear Quarters
Our delicious pears are ripened naturally by the sun and hand-picked from our orchard to bring you a wonderful sweet flavour.
How to Store:
Store unopened cans in a cool, dry place. If you prefer a chilled fruit snack, keep an unopened can of Dole Pear Quarters in your refrigerator.
After opening, store unused pears in a glass or plastic container in the refrigerator.
Useage Tips:
Use Dole Pear Quarters as you would fresh fruit – in fruit salads, on top of ice cream or granola, in cakes or casseroles.