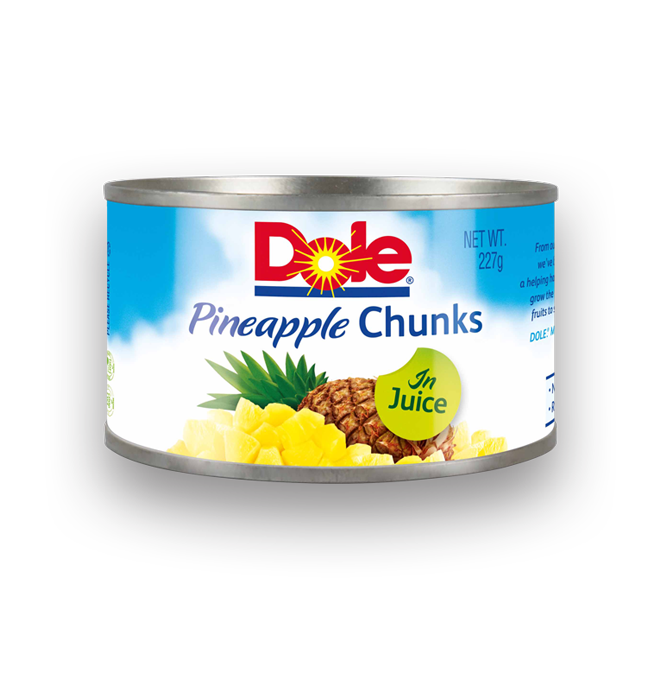 Dole Pineapple Chunks - In Juice
70 Calories - 150mg Potassium - 25% Vitamin C
Dole Canned Pineapple is a convenient, ready-to-eat product. For your convenience, Dole Canned Pineapple is available in slices, chunks, and crushed.
How to Store:
Store unopened canned pineapple in a cool, dry place. If you prefer a chilled fruit snack, keep an unopened can of Dole Pineapple in your refrigerator.
After opening, store unused pineapple in a glass or plastic container in the refrigerator.
Useage Tips:
Canned pineapple, with its sweet tangy flavor, is a great compliment to all types of dishes including appetizers, main dishes, salads, side dishes, beverages and desserts. Here are some quick and easy serving ideas for canned pineapple:
DOLE Pineapple Chunks are great with chicken or pork stir-fries, rice dishes, fruit or green salads and as topping over desserts.
Benefits
A Naturally Fat Free Food
A Naturally Cholesterol Free Food
A Naturally Very Low Sodium Food
Rich in Vitamin C